About Us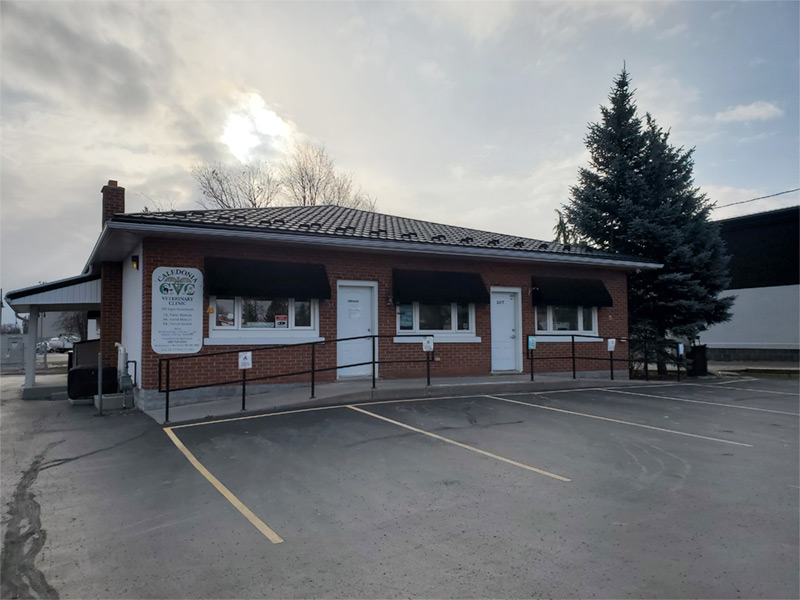 Welcome to Caledonia
Welcome to Caledonia Veterinary Clinic! We're a full-service practice that's always accepting new patients. Our dedicated team of caring and compassionate experts is here to provide outstanding care for your furry family members. At our clinic, every pet is treated like a member of our own family.
We prioritize clear and honest communication with our clients and offer top-notch medical services, including preventative care and client education, to help preserve the bond between you and your pet. Our staff are experts in their field and are here for your pets throughout every stage of their life.
Please note that although we always do our best to see all our clients and patients on time, unexpected emergencies can create delays. We appreciate your understanding and look forward to providing exceptional care for your pets. Contact us today to schedule an appointment!

Our Values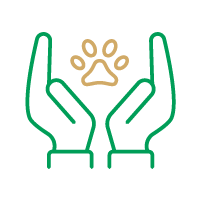 Compassion
As pet owners, we understand and encourage the human-animal bond. We treat our clients, our patients and each other with the same amount of respect we would like others to bestow on us.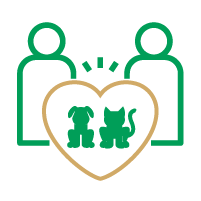 Teamwork
We work together like a family to give the best possible medical care to our patients. Our goal is to make you feel welcome and comfortable while you wait for your appointment. We are known for our friendly and welcoming atmosphere and always try to make you feel at ease.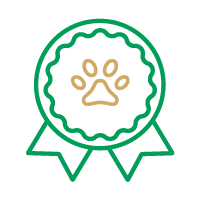 Medical Excellence
At Caledonia Veterinary Clinic, we stay up-to-date with the latest advances in animal medicine to provide effective medical treatments for your pets. We're dedicated to providing the best care for your furry friends and strive to keep your pet healthy and happy. You can always count on us for expert advice.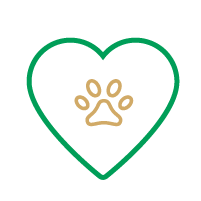 Outstanding Customer Service
Client satisfaction is a top priority here at Caledonia Veterinary Clinic. We aim to provide exceptional service and exceed your expectations. Our team is dedicated to giving you all the information you need, including diagnosis, treatment options, prognosis, and costs. We want you to feel valued and well-informed every step of the way.
Our History
For over 35 years, Caledonia has been home to a family-owned veterinary clinic. In 1975, Drs. Bert and Gudrun Schaefer opened the Caledonia Veterinary Clinic, which initially provided services for small animals and herd health. In 1995, Drs. Vinny and Isabel Hetram took over the clinic and began focusing solely on small animal medicine. On March 27th, 2006, the clinic moved to a newly renovated facility at 230 Argyle Street South.
At Caledonia Veterinary Clinic, we're committed to providing warm, small-town service that goes beyond just veterinary medicine. Our dedicated staff, who all have pets of their own, work together like family to help animals in any way they can. Contact us today to learn more about how we can help you and your furry friends!
Caledonia Hospital Today
At our clinic, we offer a wide range of services for small animals, including routine exams and vaccines, parasite control, dentistry, and digital dental radiographs. Our digital radiology unit allows us to take and process radiographs quickly, and we can even send digital copies home with you. We also offer specialty surgeries, as well as ultrasound and endoscopy services from a traveling specialist.
As a small business, we're committed to supporting our community. We sponsor soccer and hockey teams, support the Caledonia Rotary Club, and participate in local events like the Canada Day petting zoo and Caledonia Fair pet show. We've also been sponsoring the Crash Test Doggies Flyball Team since 2001 and have supported other organizations like the OVMA Pet Trust, Farley Foundation, Caledonia Food Bank, and Grand River Gymmies Gymnastic Club. Contact us today to learn more about how we can help you and your furry friends!
We look forward to welcoming you!