Meet Lindsey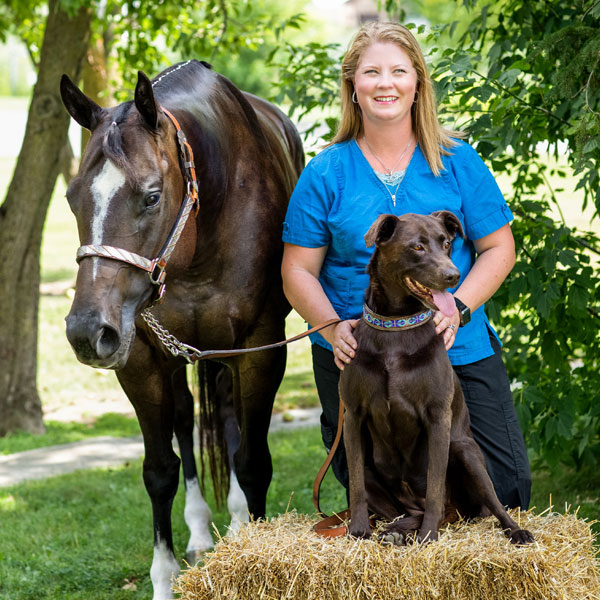 Lindsey Farrell- Johnson, Practice Manager & RVT
Lindsey graduated from the University of Guelph, Ridgetown College in 2003 and has worked at CVC since November 2003. Lindsey is a member in good standing of the Ontario Association of Veterinary Technicians. She is one of our Registered Veterinary Technicians and our Clinic Manager.
Lindsey and her husband Clifton live on her family farm outside Caledonia with their son William. Lindsey's primary interests are showing her American Quarter Horses across Ontario and growing high-quality hay and field crops on her farm.
She has a busy extracurricular life as a Director of the Caledonia Agricultural Committee, Chairperson of the Light Horse Committee for the Caledonia Fair, and Director of the Haldimand Agricultural Awareness Committee/ Agstravaganza. She is a presenter at Agstravaganza and goes into local classrooms to discuss Pet Safety/ Animal Bite Prevention. She is passionate about teaching children about Agriculture and where their food comes from.
She is pictured here with here Quarter Horse 'Invitation to be Awesum' (Lorelei) and her Chocolate Lab x, Hazel.